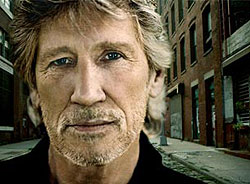 Roger Waters
Roger Waters was a founder member of Pink Floyd, one of the most successful and critically acclaimed rock bands in history. Between Pink Floyd's formation in 1965 and his departure in 1984, Roger Waters was the band's bass player, co-lead singer and primary songwriter. He penned many of Pink Floyd's classic albums, including The Dark Side of the Moon and The Wall.
In 2011, Roger Waters took a live production of Pink Floyd's classic album The Wall on a European arena tour, to much critical acclaim.

In 2013, Roger Waters will tour Europe's biggest stadiums with an updated production of the The Wall Live, which is said to be even more moving, engaging, dramatic and thrilling than the arena shows.
Roger Waters - Tour News
Roger Waters - Reviews
Roger Waters - Links