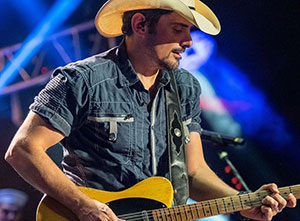 Brad Paisley

2019 UK Tour

Brad Paisley will visit the UK & Ireland for a short run of shows during the autumn of 2019. The American country music star will play shows in London and Dublin as part of his latest World Tour with support from Chris Lane.
How to buy Brad Paisley tickets?
Tickets for Brad Paisley's 2019 UK & Ireland tour dates went on general sale on Friday 8th February at Ticketmaster.co.uk.
Brad Paisley - Tour News
Brad Paisley - Links