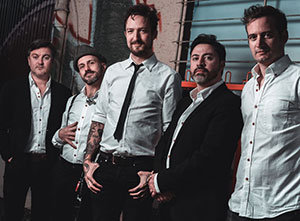 Frank Turner

2019 UK Tour

Frank Turner will be touring the UK in late 2019 in support of his eighth studio album No Man's Land. Frank Turner and his backing band, the Sleeping Souls, will play shows in Dunfermline, Cardiff, Southampton, Manchester, Newcastle, Bexhill, London and Birmingham during the tour.
How to buy Frank Turner tickets?
Tickets for Frank Turner's UK tour dates went on general sale on Friday 19th July, priced from £27.50 plus fees, at Ticketmaster.co.uk.
Frank Turner - Tour News
Frank Turner - Links