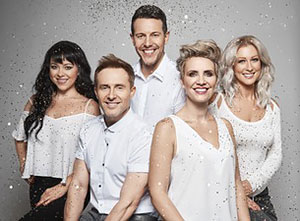 Steps

UK Tour 2017

Steps burst onto the music scene in the late 90s with their unique brand of cheesy pop and camp dance routines. The five-piece group released three studio albums and one compilation album between 1997 and 2001, selling more than 14 million records in the process. However, after completing the Gold: Greatest Hits tour at the end of 2001, the group split up.

In 2012 all five original members of the group - Claire Richards, Lisa Scott-Lee, Faye Tozer, Ian 'H' Watkins and Lee Latchford-Evans - reunited for a comeback tour.

Steps have confirmed that they will embark on a 20th anniversary UK arena tour in November and December 2017.