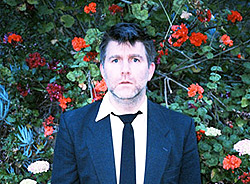 LCD Soundsystem
LCD Soundsystem is the stage name of James Murphy, an American producer, responsible for the legendary dance track Losing My Edge. Up to 2010, LCD Soundsystem has released three full albums, all of which have received much acclaim. His 2010 album, This Is Happening features the killer track Drunk Girls. The album took aroud two years to create and Murphy pleaded with fans:
"If you got a copy of the record early and you feel like sharing it with the rest of the world, then please don't ... We spent two years making this record and we want to put it out when we want to put it out. I don't care about money – after it comes out, give it to whoever you want for free but until then, keep it to yourself."

LCD Soundsystem has won Grammys for Best Electronic/Dance Album for LCD Soundsystem and Sound of Silver and Best Dance Recording for Daft Punk Is Playing At My House.
LCD Soundsystem - Tour News
LCD Soundsystem - Links