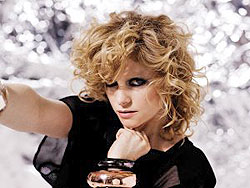 Goldfrapp

UK Tour Dates

Goldfrapp is an electro-pop duo consisting of Alison Goldfrapp, the singer-songwriter, and Will Gregory, who composes and plays the synthesizer. Between them they have produced six studio albums, the most recent being Tales of Us, which was released in September 2013.

Goldfrapp's musical style is often described as being 'dreamlike' - with Alison's soft vocals backed by Will's multi-layered synthpop.

Goldfrapp last toured the UK in March and April 2014 with the 'Tales of Us Tour'.
Goldfrapp - Tour News
Goldfrapp - Links