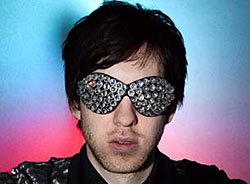 Calvin Harris
Scottish DJ and producer Calvin Harris released his debut album, I Created Disco, in 2007 and it reached number 8 in the UK chart. All fourteen tracks on the album were written, produced and performed solely by Calvin.
Calvin's second and third albums - Ready for the Weekend (2009) and 18 Months (2012) - both reached number one in the UK chart. The latter album spawned eight top ten hit singles - making Calvin Harris the first artist to achieve such a feat.

Calvin Harris teamed up with fellow superstar DJ Tiesto for a five-city tour of the UK and Ireland in late 2013.
Calvin Harris - Tour News
Calvin Harris - Reviews
Calvin Harris - Links